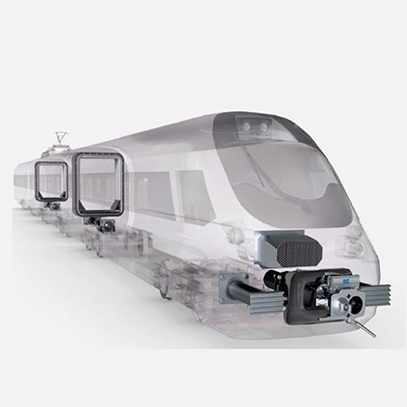 Dellner coupler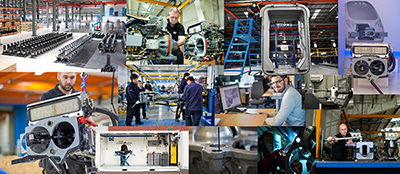 Headquartered in Falun, Sweden, Dellner is a world leader in train connection systems, dedicated to providing professional train solutions for OEMs, business and maintenance personnel, and excellent global after-sales support services. Dellner China was established in Minhang District, Shanghai in 2003, with Wuhan , Beijing and Changchun Branch Companes. Products include couplers and buffer devices, through-channels, anti-climbing devices, energy-absorbing boxes, etc.
We were the first manufacturer to offer gas-hydraulic shock absorbers in couplers.

Safety - Quality - Delivery Time - Cost

This priority has been our long-standing principle and has been a working tradition for generations of Dellner staff.
Dellner started in 1941 when Jan Dellner established a small production company called Inge-nieur-Buro Dellner in northern Sweden to start producing couplers for the Swedish domestic market. The company's first customer was the Swedish State Railway (SJ), for which the company produced the first automatic coupler. Seven years later, Ingenieur-Buro Dellner won an order for 360 couplers for the Warsaw Metro, Poland's only MRT system.
After 1952, Ingenieur-Buro Dellner underwent several name changes:
• RUNNVIKAMECHANISCHEWERKSTATT • JAN DELLNER U.CO.
• AB DELLNERMALMCO

• DELLNER COUPLERS AB

By 1960, Dellner supplied automatic couplers to numerous customers in Europe, such as the Paris Metro, SNCF (SNCF), Rome Metro and the Italian National Railway (FS).
The company has now developed into a major global supplier of train connection systems, serving customers around the world wholeheartedly.
Dellner has always focused on innovative research and design, resulting in several global breakthroughs in the rail industry.
In 1984, Dellner became the first manufacturer to offer a gas-hydraulic bumper in a coupler. Then in the 1990s, snow covers and front opening and closing mechanisms were produced.
In recent years, the company has been focusing on a variety of new products ranging from front-end to mid-train systems.
One of our most important milestones was the acquisition of the Woodville facility, which allowed us to manufacture gangways in-house. The acquisition means Dellner has become the world's leading integrator of front-end interface systems for rolling stock and trains.
In 2019, Dellner rail journey reached another milestone when Private Equity company EQT acquired Dellner Components and Dellner Dampers. Backed by the renowned Wallenberg family, EQT was founded in Sweden in 1994 and currently operates in 15 countries in Europe, Asia and North America. It has successively invested in a number of companies with a mission to strengthen these companies and support their sustainable development. For Dellner, this is a new chapter that significantly strengthens the company's technical, operational, commercial position and legal structure.
In 2021, Dellner acquired CAF's coupler production business. After taking over this business, Dellner further expanded its market share, not only gained new customers and markets, but also contacted many new suppliers, expanding the company's number of couplers and gangway users. As an industry leader in supplying complete train connection systems, Dellner will continue to provide cutting-edge, high-quality products and services to customers around the world.
If you have any questions about this product, please leave a message for consultation. Our customer service staff will reply to you within 24 hours